About Ocean Cottages
Leading the way in North Devon cottage holidays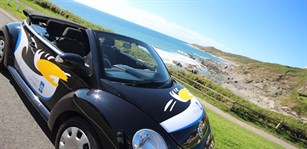 Leading North Devon Holiday Cottages
Ocean Cottages is a thriving business the prides itself on providing the very best, luxury holiday accommodation that North Devon has to offer. We are fuelled by the passion and dedication of our knowledgeable and friendly team, whose primary aim for current and prospective clients is to care for your holiday home as if it were our own. This in turn allows us to provide a faultless holiday experience for all of our wonderful guests. The foundations of our successful business stem from the hard work and commitment of our company director, Jane Taylor, who has over 30 years of specialist expertise and a whole hearted devotion to outstanding service. We firmly believe in refining the finer details and making sure that we collaborate with you every step of the way, whether you are looking to rent your property with us or booking a luxury stay. Our aim is to ensure that the luxury holiday homes we manage provide you with incredible and memorable accommodation that gives the picture perfect insight into a relaxing coastal lifestyle. It will be a little taste of perfection that you will want to experience time and time again and we promise to make you feel relaxed, calm and reassured by our highly professional service. It is also our ethos to deliver outstanding commitment, reliability and effective management to all of our clients. We are very excited about the future and cannot wait to welcome you on our amazing journey to the very heights of opulent coastal living.
Considering letting Your property with us? Contact us here.
A wide and comprehensive reach
We know that people start their search for holidays in a number of places, so we have a presence on some of the biggest and most popular sites in the UK such as Holiday Lettings, HomeAway, Owners Direct and TripAdvisor.
Onwards and upwards
We're always trying to improve what we offer both visitors and owners, and here's what we've achieved recently: